There are pics of the mounts in my photobucket.
Got some work done this weekend;
I adjusted the shifter linkage yesterday - it wouldn't go into 2nd consistently. That turned out to be be a waste of time the tranny is toast. I already knew it needed rebuilt cause the 1st gear sincros are gone - wasn't going to leave it in anyway.
I put some leftover from a parts truck insulators under the cab mounts to get the cab sitting right - I used stainless bolts this time.
Today I worked on the floor - the mat as cool as it was turned out to be pretty much trash so I just cut it out.
I cleaned up the passenger side first and painted it with POR 15, it's getting covered with carpet so the UV issue is - a non issue. The floor had some pretty substantial pitting but only 1 spot weld on the cab mount and the flange that attaches to the kick panel were corrupted enough to need repair - I just welded them back up with some .035 flux core. I didn't get too anal cleaning the up because they will be covered with carpet anyway.
Now for a few pics.

This is what it looked like under the mat - it was soaking wet from condensation.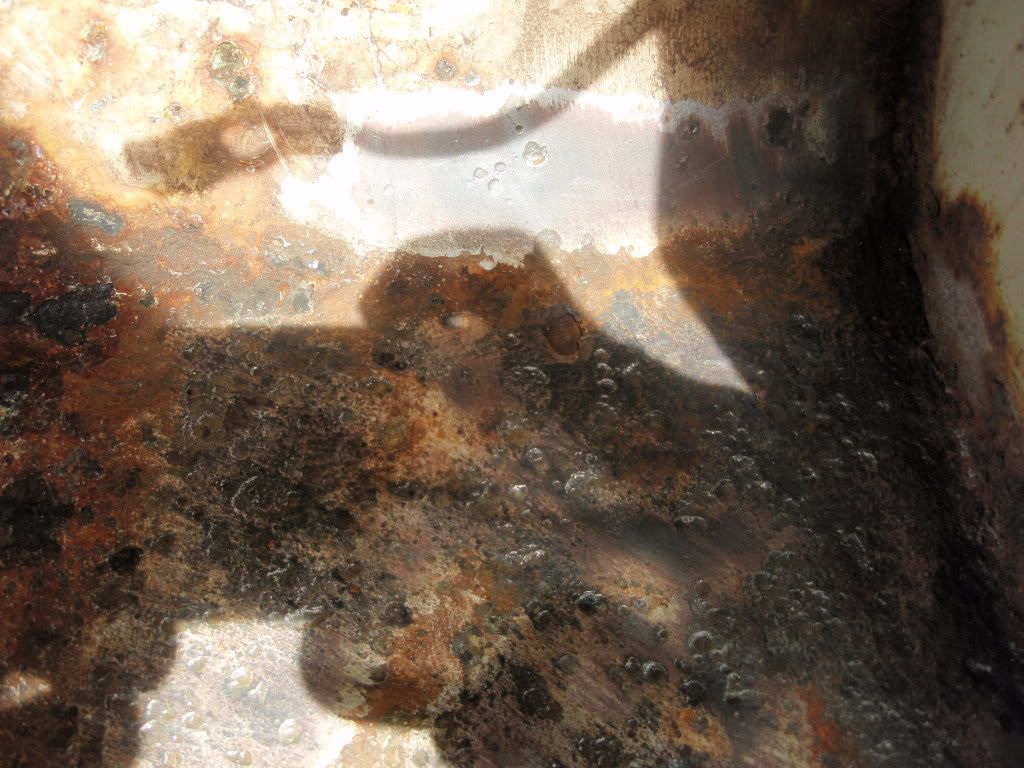 After a little cleanup.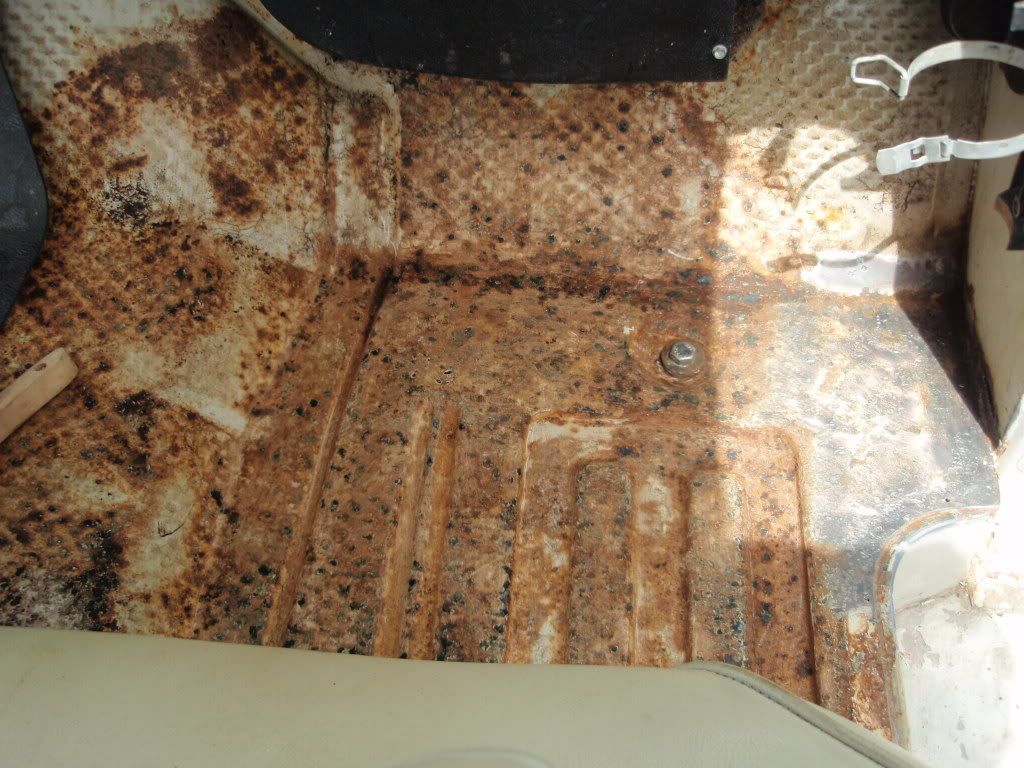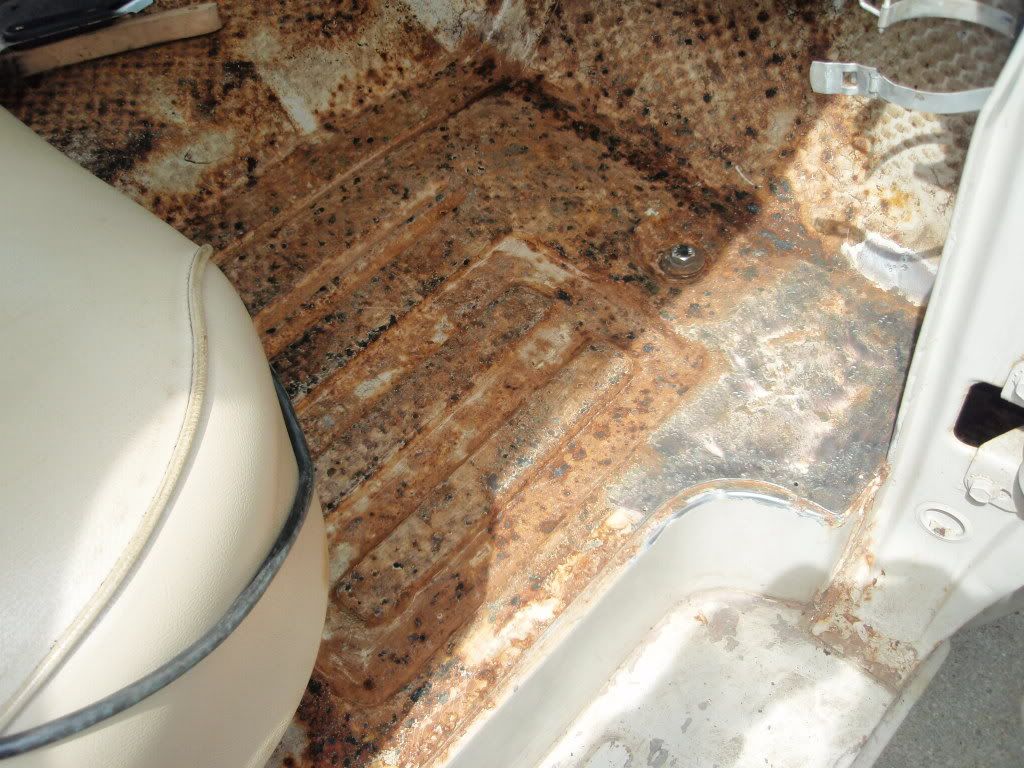 It will need a little work on the tunnel here.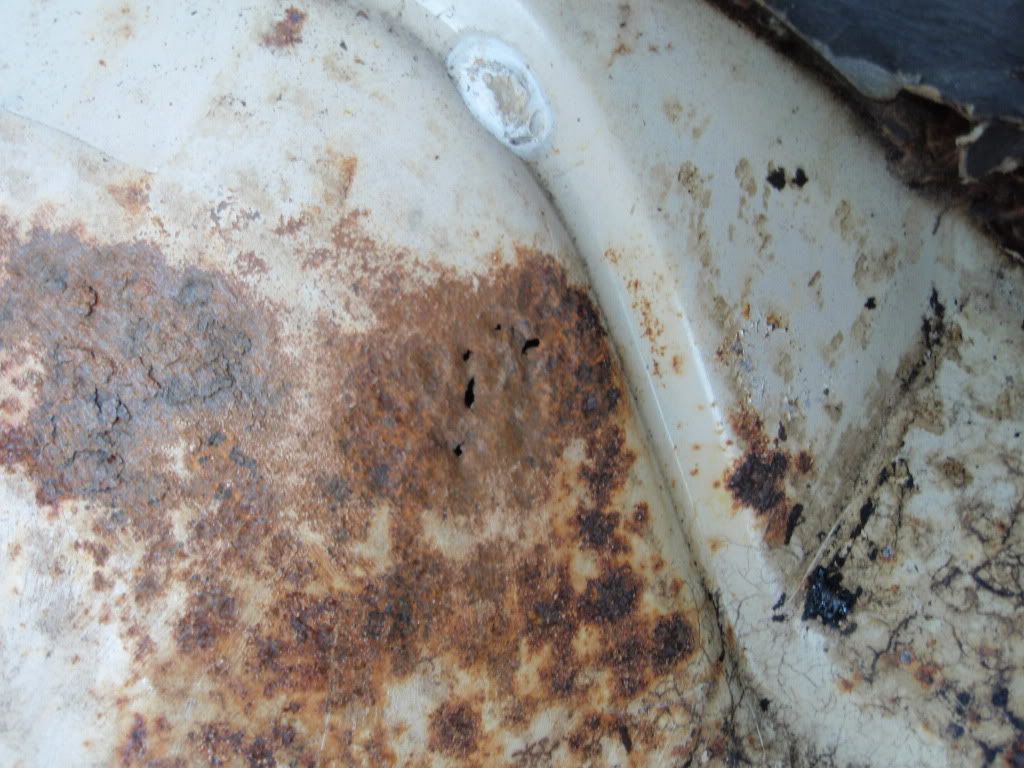 After a good coat of POR.
[IMG]http://i300.photobucket.com/albums/nn38/GregDvsn
/1964%20F%20250/64055.jpg[/IMG]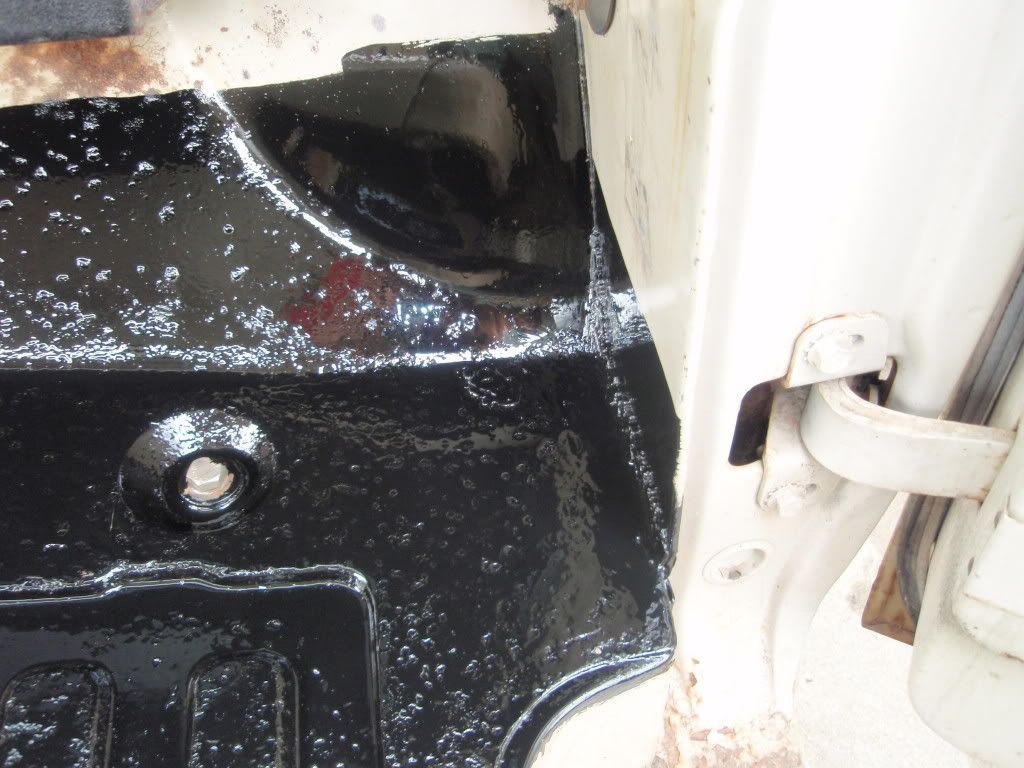 Drivers side was even better. I'll have to drill out 1 screw to get that piece of trim off but at least the mat is gone so it isn't holding moisture anymore.
_________________
1964 F 100 - I am going to do "something" with it.......
viewtopic.php?f=32&t=15942
1987 Mustang LX Convertible, 2.3 Auto - cruiser.
1994 F 150 XLT 2WD
~ Yes - I adopted another cat..............
Cam L Milan,
You'll be missed my friend.